Chocked full of instant earworms, King Tuff's "...Was Dead" was one of those modern classics that slowly made it's rounds at first but gained converts to everyone that heard it. Some of the tracks sounded like the Ohio Express dazed on medibles and others hinted at what ZZ Top would sound like if they called up Steve and Jeff McDonald to make a record with them.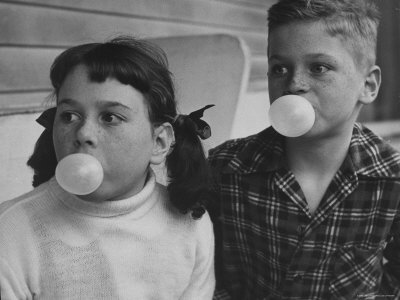 Though people wanted more King Tuff's main brain Kyle Thomas decided to take things in a little of different direction and formed a project Happy Birthday who ended up getting signed to Sub Pop. First word on the band was that they retained the King Tuff spirit but also fit in the Sub Pop aesthetic of the last decade.
Y'know, that quirky yet palatable indie pop thing? Parts of Happy Birthday's 2010 debut album worked but a lot of it was quite scattershot. Seemed too many ideas thrown around and, no matter how clever the intentions were, it sounded like it was trying to hard at being charming.
Fast forward to 2012 and Kyle is working under the King Tuff name again. Not only that he has employed Detroit craft loud pop bon vivant Bobby Harlow of the Go and
Conspiracy Of Owls
fame to help co-pilot the sound and twist the knobs.
Serving as a teaser to
the upcoming full length on
, you guessed it, Sub Pop, these two tracks are spot on in firing up hopes. Both tracks here rev like a Grand Torino with an underaged driver behind the wheel with a 4 pack of Californina Coolers underneath the front seat, a couple of pin doobies in his cigarette pack and a cassette with the Sweet's
Desolation Boulevard
on one side and Hüsker Dü's
Flip Your Wig
on the other.
The new album comes out at the end of May. It might be worth marking the calendar for.
http://suicidesqueezerecords.tumblr.com/