It goes without saying that 2020 was a wreck. It was also a bit of a whirlwind too, right?
For me, the year started it out with a plan, I sold my house, left my somewhat cushy but now unrewarding (and underpaying) job and packed up the lovely wife & our cats, our stuff and moved to a new land seven and fifty hundred miles away from a place I had lived in for a tab over two decades. Job prospects were good, the area is beautiful and the arts, music and food scene is often considered one of the finest on the planet.
We arrived about the same week it became pretty obvious to anyone with more than half a brain that the pandemic was going to take on a strong hold for quite a long time. It became months of being pretty much a shut-in save for taking a whole lotta walks, job hunting, frugality and stressing out.
While a majority the world is not out of the COVID woods for a spell yet, at least we can look forward to 2021 being hopefully better than the year we just lived through. Some trash is going to a dumpster (or at least being kicked to a curve though we all know we here in the USA are cursed with a bad penny and an offspring that came with it) and we can brush our hands of that toxic dirt. In the words of Michael Bruce (and recited by Vincent Furnier) though "We still have a long way to go."

Entering 2021, I am now back into the steady paycheck world. Working in a trade that I didn't plan to be in but enjoying it very much. As this new year progresses, I plan to become an expert at that gig (as I've learned over the past couple of months, the world needs really good vacuum repairmen. I've now seen the mess a person can do after consulting a YouTube DIY video of something they should've left to a professional. It's my job to fix their damaged done. People think you're performing some sort of magic when things are remedied.)

Setting out to do in 2021
To learn more about painters I enjoy and how they went about creating their works. And learn to paint. Watercolors to start.
To learn how to develop color film. Shooting film is a spendy habit as it is and sending it to the lab just adds to it. I've developed black and white film before but never color. Also, this year, I want to develop some black & white film in alternate solutions like caffenol.

Think up a couple photography projects and make them happen.
Picking up more CLA skills and bringing back to life twice as many film cameras than I did in 2020. I just know simple basics so far.
Make a couple trips to the mountains. Make even more to the ocean.
Play guitar for at least a bit most days. Have some songs come out it. Find some people to play said songs with. Even if live shows don't become a thing, being made in a room where live sounds are being made is essential to my well being.
Write more again. That has really fallen by the wayside for some years.
Finding copies of the Cheater Slicks Refried Dreams and Don't Like You on vinyl somewhere out in the wild. The former I used to have but met its demise one night after crashing onto a cement basement floor in Michigan and scattering into a few pieces. The latter I only have on CD.
Take a lot of walks with my wife. She rules.
Visiting with my kids. Both them getting here in NC when they can and me up there in MI where they are leading their adult lives when I can. They both rule.
Learn Spanish beyond the semester I took in high school.
Not attending any funerals. I wish for that all those near and dear to me don't pass in 2021.
And, what I feel is the big pièce de résistance, getting Bancroft Records out of mothballs for over a decade. I got a couple things in the taking stages already. After all the details are situated and finances crunched, more will follow.
When it's all said and done, there was a lot of time to absorb music in 2020. There was A LOT of music that came out in 2020 too. In alphabetical order, here's 30 things from the year I really enjoyed listening to quite a bit.
ASTUTE PALATE
- s/t: Ever go out to the farmland, much on liberty caps and then study the land for how music should sound once back to the city? If Astute Palate, comprised of members of Writhing Squares, Lantern and Clockcleaner (along with David Nance lending a hand), ever did, they returned to paved roads with an idea of psych-country that's feasting on as much punk of the proto sort as it is early college rock's diet of Neil & Crazy Horse.
(Richie Records)
The Beauticians
- s/t : Analog synths, wiry guitar lines, dark humor and uncomfortable, wild eyed stares. The Beauticians of an age where the grew up with the "New Detroit" happening around then but have a whirr of the rattled and frayed parts of the city that still stoically stand.
(The Beauticians)
BRANDY
- The Gift Of Repetition: Cats from bands such as Running and Pampers bond in affection for the rhythmic pounding of a jackhammer. Then they take it to the garage and make roached out art punk with it.
(Total Punk)
CELEBRITY HANDSHAKE
- No Space/No Time: These troglodytes from Maine make a grunt and howl perfect to clear out a party. Those who stick around because they want to hear more of the record are the type of people that are the best to party with anyway.
(Eastern Prawn)
CHRONOPHAGE
- The Pig Kiss'd: Its not uncommon for me to text random hot takes to my kids. The following to my oldest recently.
This new @chrono_station album smokes every single Protomartyr record.
Other than a few possibly similar references points though, it's not like Chronophage sound anything like Protomartyr though. I dig Protomartyr just fine and all that but things here are sounds quite intimate & defiant and not so much glowering & magniloquent.
(Cleta Patra)
THE COWBOYS
- Room Of Clons: The previous Cowboys album,
The Bottom Of A Rotten Flower
, was two sides of loud pop brilliance. They've stepped it into several directions here. Moments like the late 60s Kinks and/or the Move on some songs. Straight up moody new wave and black light illuminated indie rock on others. And it all gels so finely.
(Feel It Records)
EN ATTENDANT ANA
- Juillet: Released in January, EAA's 2nd LP enthusiastic lilt brought some light into the cold, dark month that started off the year. The jubilant jangle of the guitars, vocals of angelic scruff and the occasional trumpet tossing a bit of baroque pop tizzy here and there, it gave hope that despite whatever emotional/sociological garbage that may pile up, something pretty and sparkling would previal. Then, well, March 2020 happened.
(Trouble In Mind)
GEN POP
- PPM66: I've gotten a Wire 'Pink Flag' vibe off Gen Pop's previous records. I got that from this one too. The thing is though, it's never been a blatant vibe. Perhaps, it's a Pink Flag nuance more than it is a vibe. Sure, it's jittery and austere but when Wire preformed the sound it was like they were using a surgical knife, Gen Pop prefer using a foot or two of razor wire.
(Gen Pop)
HONEY RADAR
- Sing The Show Away: In what I felt was a clever set up to describe this band I wrote "The Television Personalities knew where Syd Barrett lives. Do Honey Radar know where Dan Treacy lives?" Then I remembered that MTX once had a song called "I Don't Know Where Dan Treacy Lives." I did not dig that song. I do dig Syd Barrett and Dan Treacy though. And I dig Honey Radar. This collects all the songs they've done for Chunklet in one convenient plate of PVC.
(Chunklet)
ITCHY SELF
- Here's The Rub: Joe of Protruders (who's album Poison Future was a major fave of mine) new thing. It's got a scratchy DIY clang which gets into those hard to reach spots with a Velvets/Modern Lovers chug.
(Celluloid Lunch)
KeiyaA
- Forever, Ya Girl: Ethereal and hypnotic, KeiyaA takes future soul into a looping, psychedelic scene set for dark thirty hours of introspection, self-reliance and besetment.
(KeiyaA)
LAMPS
- People With Faces: It's been eight years since Lamps gave the world a thorough aural clobbering. Their new one, People With Faces, proves they still got the ol' rancorous moves. Some new ones too. KEYBOARDS!!!
(In The Red)
LAVENDER FLU
- Barbarian Dust and Tomorrow Cleaners: Chris Gunn, guitarist of the late and lamented band the Hunches, has been doing business as Lavender Flu for the last five years. In 2020, they released two albums. Both dwell in a sonorous lands where the sky is always big, bright blue and is filtered by a warm, orange haze. The ground is lush and green. There's a glowing, misty fog that dances in that grass til well past noon. Both record dose out fixes of fluffy fuzz and capricious psych for strange dreams, they are each of their own prescription.
(In The Red and Lavender Flu)
MARV
- s/t: Learning routes that are both the quickest as well as long cuts in a land recently moved to, the surrounding can go from a city to woods to Stripmallia and back again in a simple trip to places just a fifteen minute drive away. This audioscaping duo from Chapel Hill have not only often provided the soundtrack that in year were getting out of but also for watching a few sunrises and sunsets during it as well.
(MARV)
MORDECAI
- Library Music: Around half a decade ago I prescribed Mordecai a friend of mine with "give it a few doses to take effect. Once the pain subsides, it will be a blissful feeling." He took my advice and such did happen. Culled from recordings between 2015 and 2017, the pain threshold from this Montana trio is even a bit more intense. Proof positive that kittens spawned from raked and mold spotted copies of the Stooges Fun House can often grow into an even more warped of feral than their sire.
(Feeding Tube)
MUD CITY MANGLERS
- Give me The Hammer: Most likely the last men (and women standing) of the Garage Rawk scene from the first decade of this century. This is the 2nd LP from this Pittsburgh gang and their first in 20 years. Spend a Sunday at a forgotten dragway way out off some highway in the sticks. Pull out a can from a cooler full of Busch, and Give Me The Hammer is a sound one should hear when popping the tab and the tree lights turn to green.
(Mud City Manglers)
DAVID NANCE
- Staunch Honey: I've dug a lot of Nance's stuff in the past but Staunch Honey is the first LP that's absolutely and consistently solid from start to finish. It does lean a bit more than slightly to a wild mountain stoner jam band thing at moments. It's in a fried scraping the bowl for resin vibe though. Such as Red Red Meat would do than it is some 20 minutes of overcooked noodles like a live Rusted Root track.
(Trouble In Mind)
OBNOX
- Savage Raygun: The first full length from 'Nox in a couple years. Also, the first 2xLP from them since 2013. Torrential blasts of Clevo-weirdo-punk, funk made on chainsaws, rock-n-roll destruction and abrasive hip-hop grind, this project by Lamont Thomas always lays down mean and right. The packaging rules too. For starters: Ubu nods on both the cover and the sleeve! Packed in a gatefold so it's made for rolling a joint on.
(Ever/Never)
PATIOS COUNSELORS
- The Optimal Seat: Gnarled and nervy, this Charlotte, NC unit ups the ante of their debut LP with more discontent, jagged guitar lines and an agitation that rabidly vibrates all the synapses.
(Ever/Never)
PENZA PENZA
- Beware of Penza Penza: I dunno what kinda deep funk parties they have in Tallinn, Estonia but if Penza Penza is hosting them, they are raw and there's a lot of dirt all over the dance moves.
(Penza Penza)
KRYSTIAN QUINT
- Babysitter Music: Quarantining in Michigan, the Stools Krystian Quint bided his time in 2020 looking after kids and making lo-fi loner psych-pop. "Rain" is the most beautiful song I heard from anyone this past summer.
(Painters Tapes)
RED MASS
- A Hopeless Noise: Headed up by Roy (Les Sexareeno/CPC Gangbangs/The Daylight Lovers) and his real life partner Hannah Lewis, Red Mass have released a ton of singles over the last decade but this is only their 2nd album. Musical comrades such as Jered of the Ponys, King Khan, Evan Dando and Mike Watt, enter their web. It makes for a encompassing voyage of post-punk art pop.
(Mothland)
SMARTS
- Who Needs Smarts Anyway: With a lineage that includes members of the Living Eyes, Parsnip and Alien Nosejob, the Smarts record is a fidgety affair. The generous peppering of blurty sax skronks make it even better to dance all weird to.
(Feel It)
THE STROPPIES
- Look Alive: The jittery jangle and angelic drone sweet spot that my personal favorite Flying Nun moments and the hazy feeling that prime guitar forward '80s USA proto-indie struck upon. Even on a rainy day, this brought some scratched up yet still vivid color to an overcast afternoon.
(The Stroppies)
SWEEPING PROMISES
- Hunger For A Way Out: Rhythm driven (the drums crack/the bass a boss), guitars sounds that resemble insects big-n-small and songs that are equally Raincoats/Slits as they are some sort of futuristic pop.
(Feel It)
TOEHEADS
- Animal House: Mullets and Rob Tyner rivaling white guy fro! If this Detroit combo was around twenty years ago, and put out a couple of records during that time, at least ten dudes over at the Budget Rock group on Facebook would have posted a cover to one of them by now. These guys were probably all around five years old two decades ago though. Dudes at the Budget Rock group should be posting pictures of this cassette anyway.
(Painters Tapes)
Violent Change
- s/t: It's been four years since Violent Change released their genius piece of shattered NZ jangle punk LP "3." What seemed outta nowhere, this four songer appeared late this summer. Agitated anthems about keeping it together in times where it feels like everything is coming apart.
(Violent Change)
WARM RED
- Decades Of Breakfast: Egg Punk stuck under an avalanche of a AmRep compact discs? Jittery DEVOtees that get their kicks by slamming a rusty old Dodge Polara at full speed into livestock.
(Warm Red)
ZIP IT
- Trash Baby: Ancient abandoned synths sandblast your eardrums while your dressed in a dress made of salmon and a bunch of feral cats surround you. Jump, howl and get bloodied.
(Zip It)
ZURICH CLOUD MOTORS
- Do More Than Deconstruct-o: If Zurich Cloud Motors were to record in a good studio, it would probably sound like it was a absolutely wrecked album Roxy Music recorded between
For Your Pleasure
and
Country Life
but never released. Til then, it's a like finding a tape with the Swell Maps album on them under the car seat and putting it into the ancient cassette deck on a very cold morning.
(ZCM)
Tips are always appreciated.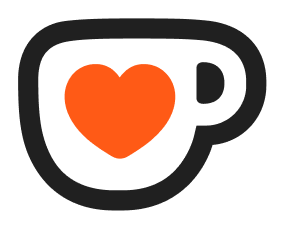 We glady accept tips!
Get even more Smashin' Transistors action at