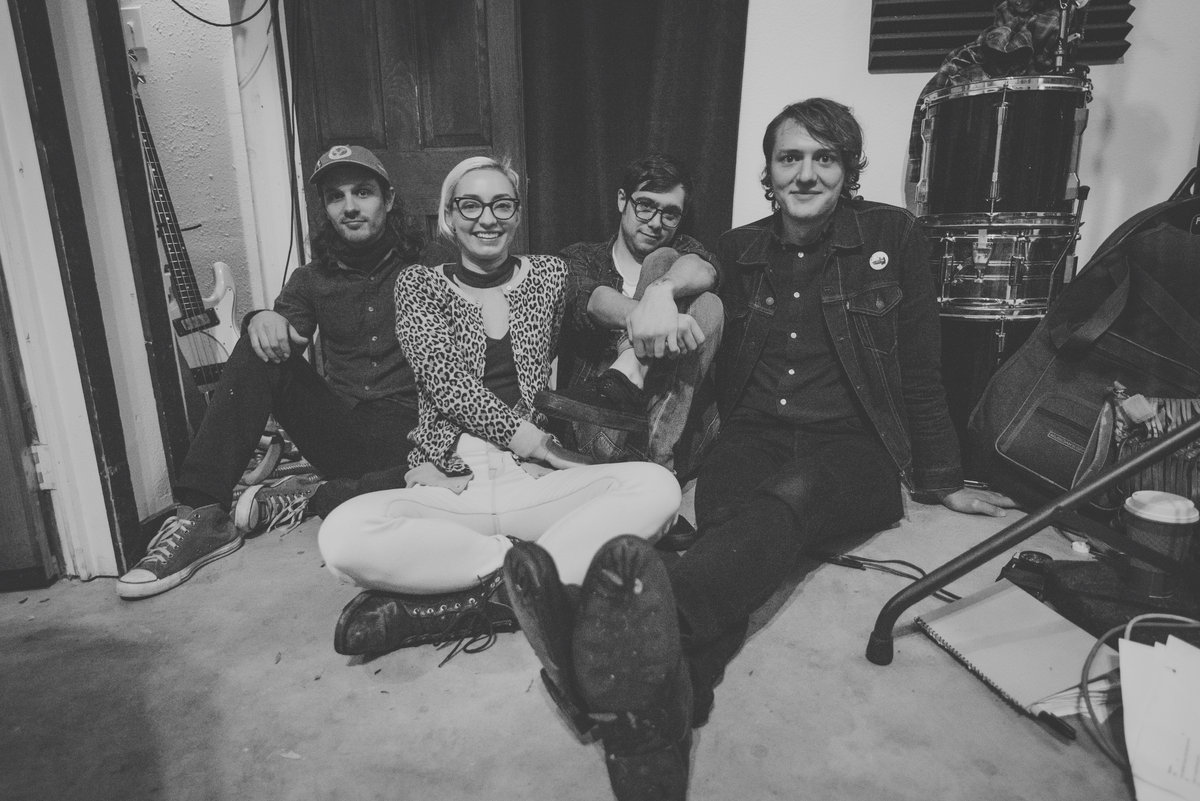 When first glancing at the
cover of the Missing Pages 7inch
, something about its design had me thinking of a large percentage of "Euro-garage" singles that came out in late 90's and early 00's. Many of them had a certain look to them.
Another similarity about a lot of those kinda records had to them was that the bands had the best intentions but there was always an element lacking in their rocking which kept them in the "Ehh, they're okay I guess. They mean well" pile.
Missing Pages are not from anywhere in Europe. They're from Austin, TX. Comprised of members of Sweet Talk, Church Shoes and others, they're set into other time shifts.
1985. Reagan's in for a 2nd term. It's dark times in America. Let's say it's a cold winter college town USA city. Darker music, mostly of an English flavor in the early forms of post-punk, made its mark on some bands that played the bar with the local favorite budget beer lighted sign outside.
1985. Sounds about right. Bobby Knight threw a chair and fucking New Coke. The country was slowly starting to get out of a recession it was in but unemployment were high all over the western world.
R.E.M. released an album they recorded in England. New Order released their last decent album. The Jesus and Mary Chain's
Psychocandy
,
Bad Moon Rising
by Sonic Youth and The Fall's
This Nation's Saving Grace
(to name a just few) came out that year too. Rhythm sections could be heads down pounding but also sway. Guitars made a sparkly roar....or a spindly spider crawl. The highest rung of the artistic bar was brooding with hooks.
David Lee Roth also left Van Halen in 1985. That was sure sign the good times were going to go dim.
My favorite year of music in my life time? Not quite but it is in my top seven or so. These are the types of things I hear on "Long Way Down." A rock solid bottom, a hook and melody that rings classic but wrinkled into a odd pattern. A catchy glide to get caught in a thunderstorm with. There's a tinge of "art" that plays on a subtle level here where the more it is absorbed, the way a standard rock band line-up can intertwine sound takes on a colorful weave.
Somewhere between my first impression and the prattle above was, of course, my second impression.
"It like the first two Psychedelic Furs re-envisioned by the Marked Men" I proclaimed (to one of my cats who was in the room.) I said it even louder when side two's "Highlighter Piss" started blaring outta the speakers.That makes more sense once it's realized that Jeff Burke mixed this candy coated chainsaw.
This record will not end up in the earlier mentioned "meant well" pile. It will stay in my listening to quite a bit stack for a good spell though

.
Get found at 12XU