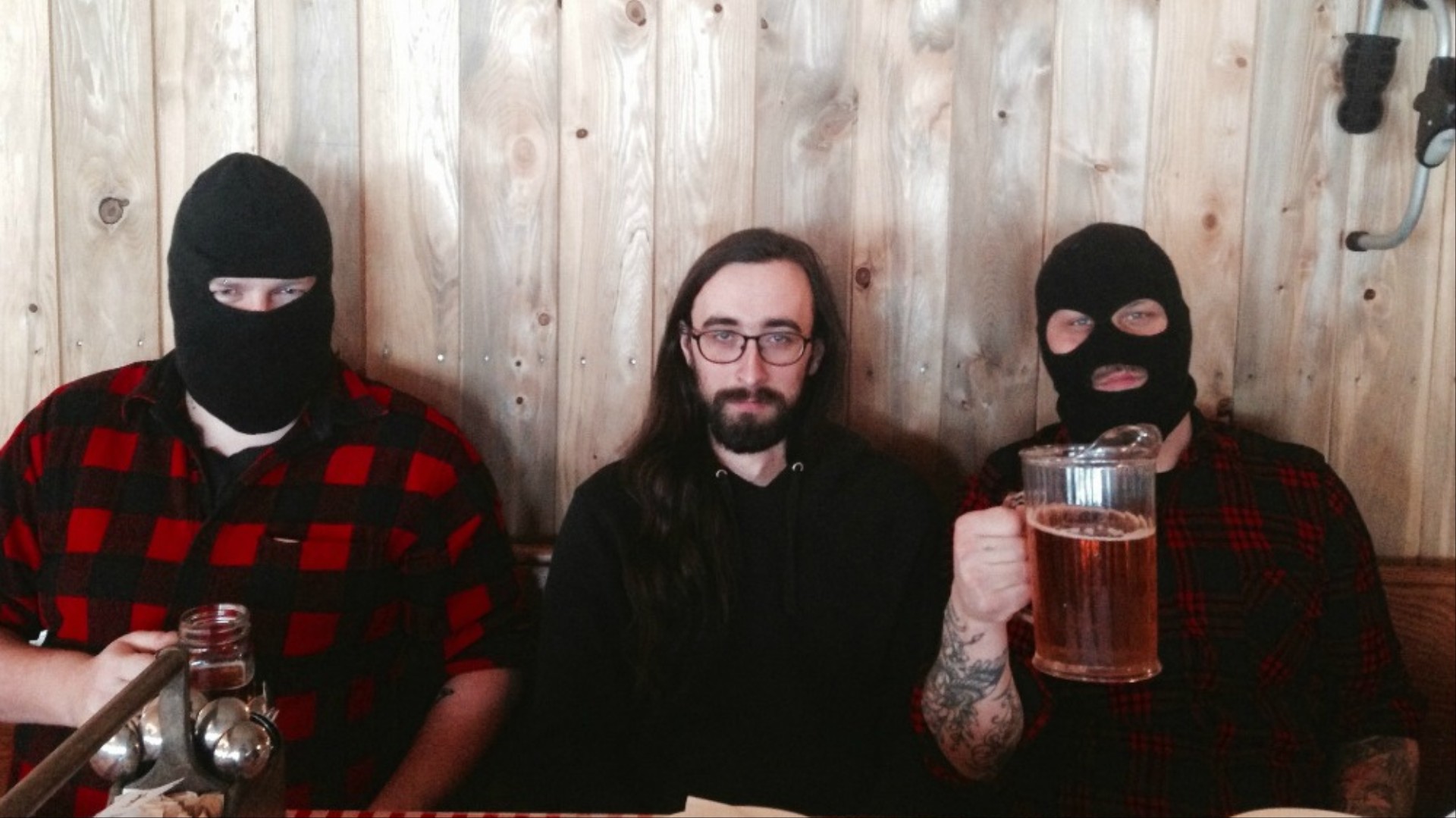 Bonifide freaks and scumbags have always been a part of any type of music but especially punk rock. So have people simply pretending to be freaks and scumbags. I dunno which side of the fence Montreal's Playboy actually stand on, but my ears are telling me whichever it is, they're at least waist deep in something disturbed and decomposing.
Flipper's "Sex Bomb" or the Stooges
Funhouse
album (if it was left in the back window of a car for a few hours on a sweltering summer day, that is) because of the strangled horn squalls that blurt and squeal all over this record but even with that taken into consideration, these merchants of noisomeness are leaving their own particular trail of slime behind them as the slither down their path.
The aforementioned combos used saxophones for setting the mood of sonic strangulation. It's all clarinets here, man. It goes beyond that simple bit of trivia (or nitpicking if you prefer.) Whereas, in the Stooges case at least, it was some kinda Coltrane/Coleman/Sanders/Ayler adulation trip that a particular type of college town boho would brandish for a freak out. I'm not even really sure if these guys, who came from a background of hardcore bands, have ever listened to
Ascension
,
Karma
and/or
Spiritual Unity
. Even if they have though, that's not how their freak out's go anyway. The noise the horns make may not burn a whole through your forehead so your third eye can finally see, but they can soundtrack nightmares or provide a neon illuminate a seedy side street adventure.
When the electrical wobble denotes the ignition switch has been flipped on "T
he Traffic
" it's a wild guess if you are being blasted toward the stars or quickly submerging fathoms deep. The rubber mallet beat of a bassline churns a queasy rhythm over crashes and bump while you get ranted at by someone who has bigger issues than road rage. The same type of thing fuels "
The Weather
", a song that makes me leary of having any stranger wanting to engage in conversation with me about what the current temperature is because I have a feeling the talk will end up being beyond disturbed in a matter of moments.
If you are claustrophobic, listening to "
Inside
", which I played on my radio show last week and lead some to call and ask if I was attempting to do a Roxy Music/Revolting Cocks mash up, will not help you with your condition and may even make you fear spaces that are event tight while "Outside" has you questioning once again if you're losing oxygen because you're out of the ozone or underwater.
Get it at Negative Jazz