There's always records I look forward to hearing but through the years, after many a disappointment when giving such things a listen, it's rare anymore that I wait in high anticipation of one. The couple of Psychedelic Horseshit singles that came out the past year haven't spent much time away from turntable and something/anything else by 'em was gonna be welcomed with open arms. Needless to say "Magic Flowers Drone" was one of those rare occasions.
On the surface it's seems it's all about clatter and clamour. A living room and maybe the kitchen too 4-track

Tascam

cassette taped hissed document of negativism and deformity loosely wrapped in a sheet of aluminum siding, hit with old shoes and scratched with nails. A just waking up in an

Oxycodone'd

"next Mark E. Smith...Bob Dylan for the now..." haze of a voice. Guitars which may or may not be in tune with anything else on the record sometimes chug, jangle then freak out a blurt a sick mass of harsh

Velvetoid

White Light/White Heat glare. Keyboards clatter and scream through out with no regard for what else is going on and leave jagged slices on the eardrum.
The album opens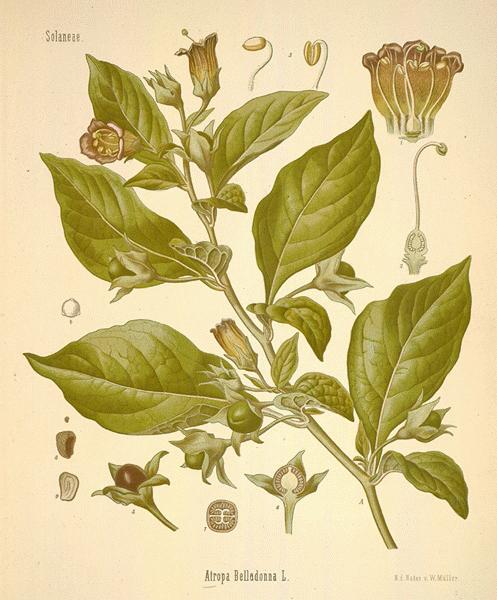 with robotics walking a

catawumpus

beat drone trail of broken glass of the called "Nothing Is Revealed"

then's

followed by a Guided By Voices suffering from

DT's

so it self-administers

Pere

Ubu's

"Modern Dance" as a nerve leveler which of course backfires if that was really the intended purpose but does in the end produces the most unglued excursions of a rock anthem that is "Portals." "Rather Dull" feels like like a

lysergic

dream of being tied to the tracks and hearing train whistles approach til you then realize that YOU ARE roped to the ties and here comes the locomotive. The social commentary of "New Wave Hippies" doesn't hit home per

se

but after associating with more than a few people depending on

Youtube

and Internet petitions as there main form of protesting and showing discontentment instead of taking it too the street, as well as seeing former "ravers" now slobbering over and annoying me with the talk of the "natural vibes" of Joanna

Newsom

(

who'da

thunk Marge Simpson played the harp and had a secret fantasy of wanting to be a wood nymph that likes to hang out in coffee houses, huh?) the songs makes me want to jam their inbox with the song partially for spite but mostly it would make me laugh when pushing the send button picturing their faces when the song starts. You see, they probably wouldn't get the irony, judging the song title a call to arms, not hearing the lyrics at all but getting their mellows all

harshed

out

cuz

the music sounds disrespectful to those dirty footed

beardo

that get on the cover of all the sub glossies. Yeah, you have dreams you were conceived at the Mars Hotel? Weird, Because I have dreams of piloting an old jet fighter and strafing the place). The next song "Crystals" could very well be a companion piece to it (you know how those hippies are about those things. Maybe the new wave hippies replaced their pacifiers for them) but it's overload of disjointed electric

skronk

& breaking glass scree sends everything into a netherworld of

Beefheart

getting hipped to Throbbing Gristle while arguing with Neil Young about hip hop records.
With an obvious nod to Brian Wilson and instrumentation that makes the Cherry Blossoms sound like Nickel Creek "Bad Vibrations" nods to a melody line from their vinyl debut on Columbus Discount, revels in

awkward

tape loops and takes

Cowtown's

skewed

genius Mike Rep in thought if not physically down to the beach. "Can't Get Enough 2" is almost a swanky

Bacharach

tune if ole Burt always had holes in his shoes, lived off dumpster

dove'd

pizza and never turned down whatever flaky substances cut out on the back of a

flyer

for a basement punk show in a dingy bathroom instead of drinking champagne out of Dionne Warwick's shoes. "Mouth

Disciples

"

sorta's

like the Fall during their happy period. The thing is though during that period Mark E. Smith was entranced by the

poon

and didn't think twice when the lady told him "this will get us on American radio." Yes, the lady's plan did work but looked out how it ended. Psychedelic Horseshit is well aware that radio isn't going to touch for them for the name alone. Even if they changed it to Psychedelic Horseshit UK why bother with what's already working for them?
"Crystal Dub" is just that-a dub version of "Crystal" but next time they should hire Lee "Scratch" Perry to do it for them. Strictly filler but no big deal

cuz

"These Days" , a quick and nervy

shambler

, and the all out country clang fest getting attacked by meat starved banshees "Radar Fences Again" make up for it. "Mash Up" is just that sound like a pieces of their previous songs piled on top of each other. The difference is that I think mash Up

dj's

attempt SOME KIND of

semblance

. This tracks sounds like they don't give a damn about such details.
"What's In Store" is a perfect album

ender

. Like sitting around a campfire and sing along....but the fire is between a highway median.
One of the best albums of 2007 (Yeah, I know...where's my list? I'm still catching up on a record here and there! Maybe you'll get an actual thought out and re-thought out definitive list in the next few weeks. Then against-maybe not. Fuck those lists!)? Yes, yes it is!!!!
http://www.myspace.com/psychedelichorseshit
Smashin

' Transistors interview with Psychedelic Horseshit